Tarrah Harris – August Manager of the Month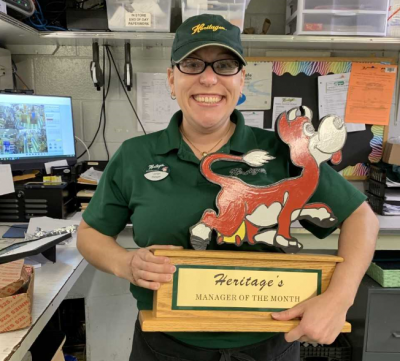 When Tarrah took over Store #11 almost a year ago, she dealt with several issues, including being understaffed and tobacco product losses. As she learned her store, she started hiring and training new team members, and tracking then eliminating the losses.
In addition to increasing sales in every category, Tarrah virtually eliminated all areas of controllable loss. She continually adjusts bases to accommodate the needs of her guests, and has promoted and developed a G.S.M. who is now going to run her store while she takes a mini vacation.
She thrives on learning everything and anything she can to improve her management skills. She's a sponge and runs with everything you teach her. Her team loves her, which makes her store atmosphere positive for their guests. She dealt with many challenges when the Covid-19 hit Mantua. She lost nine team members in a matter of two days. Nonetheless, she took care of business with a huge smile on her face and said "this is my job!" She handled everything probably better than a lot of tenured managers could have.
Tarrah has a positive and upbeat attitude all the times. She always has a smile on… even though you can't see it behind her mask, you can definitely see it in her eyes.