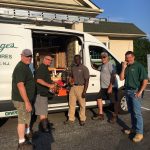 Our heroes don't wear capes and only wear masks when needed. Since the beginning of the pandemic, Heritage's Service Department has worked diligently to keep our team members and guests safe. They regularly sanitize our stores air/ventilation systems, and sanitize store fronts by pressure washing and fog-spraying a virus killing solution. Much thanks and appreciation […]
Read More....
---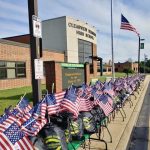 Our 2020 high school seniors experienced a much different spring because of the pandemic, missing senior trips, proms, and normal graduations. Area high schools worked hard to make the most of the situation for their seniors by putting together schwag bags and baskets loaded with goodies donated by area businesses. Heritage's was blessed with the […]
Read More....
---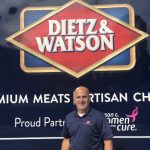 Do you know where your meat comes from? We do. Meet Kevin. For almost 15 years, Kevin has supplied our stores with premium Dietz & Watson meats and cheeses used in our full service delis and made to order subs. Even more than the premium products he delivers, we value Kevin's service and shared interest […]
Read More....
---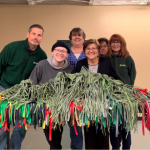 The COVID-19 pandemic has certainly changed and challenged what we use to identify as normal. In the midst of the state of emergency & ever-changing guidelines, Heritage's needed to outfit all of our employees with face coverings in a weeks' time. Our HR department purchased fabric and put together a team to hand-make masks. It […]
Read More....
---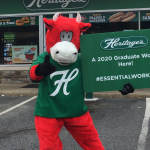 Heritage's employs many high school and college age men and women. This year, due to the pandemic, we wanted to take time & recognize their milestones and accomplishments as most would miss out on formal graduations. HR & operations visited our graduates in store to congratulate them and to thank them for their hard work. […]
Read More....
---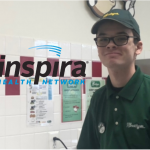 On three separate occasions in late March and early April, Heritage's stores near the new Inspira Hospital joined numerous local businesses and individuals in providing meals to frontline healthcare workers. Organized through the Inspira Foundation, this assistance demonstrated our appreciation for caregivers assisting our community members impacted by the COVID-19 pandemic. Here, our Woodbury-Glassboro Road, […]
Read More....
---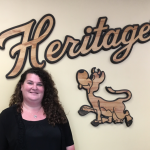 Did you know? Twenty of Heritage's current Managers and Assistant Managers joined the company as a team member! As people are the most important part of our business, Heritage's presents its employees with opportunities to grow. Without our dedicated team members, we wouldn't be the company we are today. Our company's leadership and management ranks […]
Read More....
---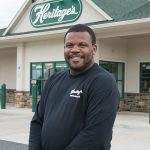 With a smile that brightens the gloomiest of days, Jamal Jones, Sr. spreads his cheer throughout our South Jersey locations as he makes his delivery rounds. Long before COVID-19 deemed them as essential, we counted on our Heritage's Wholesale CDL Truck Drivers, like Jamal, as well as our Liscio Bakery, Dietz & Watson, Herr's and […]
Read More....
---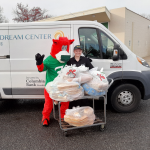 As one of Heritage's many community partners, the South Jersey Dream Center has been on the front lines of feeding families impacted by this pandemic. On several occasions, Heritage's has been able to provide milk and other food products to sustain the Center's programs. "It's an honor to partner with South Jersey's own Heritage's. You […]
Read More....
---