Welcome to
Heritage's
Dairy Stores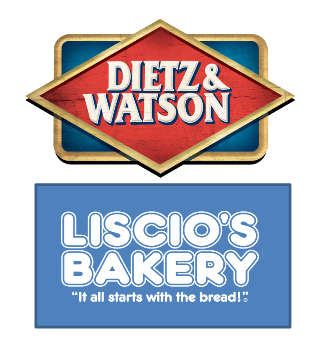 At Heritage's, people are the most important part of our business. Our family-owned business has its roots in providing farm fresh staples to our tables and quality dairy products to our neighbors' doors. With 32 stores now spread throughout South Jersey, we proudly continue our tradition of serving our guests with a friendly smile, of partnering with local suppliers to ensure fresh ingredients are used to make our signature subs & sandwiches, and in upholding a fervent commitment to quality… in our treatment of employees and guests, in our service and products, and in our care for our communities!
Our stores, located in Camden, Cumberland, Gloucester, and Salem Counties, provide fresh deli meats (sliced to your preference), prepared or made-to-order breakfast, lunch and dinner options, snacks and beverages, and grocery needs for your quick pick-up, without the inconvenience of supermarket parking woes or crowds. And, when it comes to fresh dairy, nothing beats our fan-favorite milk and ice cream options.
Stop by your neighborhood store today, or call ahead with your order, to experience our promised convenience without compromise!
Slide
"As the slogan says, Heritage's Is Magic. I have such great childhood memories of Heritage's One of my favorite long-gone places, Weber's Cafeteria in Woodbury, used to serve Heritage's milk ice cold. Each of their wonderful rolls came with a pat of Heritage's butter, and I can still remember the salty, creamy taste on my tongue. Heritage's Makes Memories! "
Slide
"Just a great company from the first day when they were delivering Milk to our front door in Oak Valley. Still shop in Mantua store and get the best chocolate milk around."
Slide
"Love Heritage! Just picked up milk from there, always stocked. Thanks"
- Ginny M., Franklinville, NJ
Slide
"Love Heritage. The store is clean and the products are great!"
- Barbara C., Vineland, NJ
Slide
"The store owners are the biggest hearted people in the world.
The company is truly one big family."
Slide
"Heritage's is the best milk! Hands down and the chocolate milk is outstanding! And above all that the Heritage family is awesome and so are their employees."
Slide
"Heritage's is the most sacred staple in our communities. I have been a loyal customer for over 55 years since my family moved to NJ from the city. It is not just a convenience store; it is like visiting family daily. Their team members are amazing and welcoming."