Employee & Vendor Spotlight
---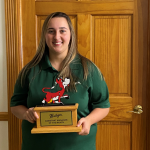 Andrea Vernacchio is an Assistant Manager and Trainer. She Trains all our new hires in MAGIC Class and then certifies our GSM at store level. She has been employed with us for seven years. Congrats, Andrea! We appreciate what you bring to the team.
Read More....
---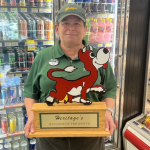 Melody Hollander has been a manager at Heritage's for five years. She currently manages the store on Blue Bell Road in Williamstown. Congrats, Melody! Thanks for all that you do!
Read More....
---
Jennifer Lauk is one of the hardest working women we know. Whether helping fix an invoice or covering an inventory, Jenn is always going above and beyond to help others; always there to extend a hand. She takes exceptional care of Skeeter Sr and all his animals. Jenn is a pleasure to work with. She […]
Read More....
---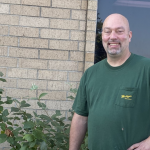 Del Doran is doing an excellent job of running the cigarette room. He is the backup receiver and delivers to our outside accounts. Del is always willing to lead a hand wherever and whenever needed. Del is a true asset to our team. Congratulation, Del!
Read More....
---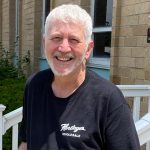 Jim is an essential part of our wholesale team. He takes care of all the refrigeration, both retail and foodservice. Jim is always helpful and a hard worker. He has even helped with training some of the new guys with picking and product knowledge. We are thankful Jim is part of our team. Congratulations, Jim!
Read More....
---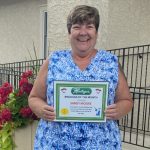 Sandy is a great representation of what our company is all about. She is such a kind person, great to work with, positive, and all around just a fun time to be around. Always willing to pitch in where there's a need, Sandy helps keep us on track with new hires and their training progress. […]
Read More....
---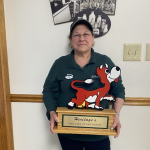 You couldn't ask for a more hardworking manager than Terri Gaboda. She not only does a great job at her store, but she is a real team player throughout the company; often working extra hours or on one of her days off to help another manager in need. She is a pleasure to work with […]
Read More....
---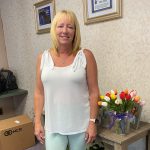 Patti Stout is always available when needed and even comes out to fix problems before work hours. Patti shows up on time and is always on task. She is there to help others at any time and has done a great job with scheduling POS installs so that inventory isn't affected and is timed perfectly. […]
Read More....
---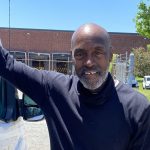 Walter Jackson is one of our CDL drivers. Walter is very helpful in the warehouse when he gets back from his deliveries. Walter has been working hard with our new picker/packer, showing him how to load milk crates on the truck, use the compactor, and stage carts to be loaded for delivery. Walter is such […]
Read More....
---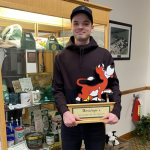 Abel Harbison is a very detailed Manager. His store is always grand opening ready and fully stocked at all times. He prides himself on great guest service, in which he excels. Abel is also an excellent trainer. He understands that the development of his team is the key to a well-run store. Abel is consistently […]
Read More....
---