Employee & Vendor Spotlight
---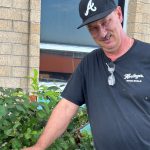 Let's give a big shoutout to Bill Filling, our rockstar on the wholesale team since 2014! He's the guy responsible for handling all the grocery items and even steps in as the backup in the cigarette room. Bill's the definition of a hard worker who's always up for anything, anytime. Plus, he's got that infectious […]
Read More....
---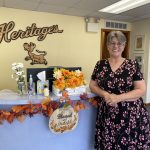 This month, our workplace superstar is Betty Ann Staab! She's the one with the perpetual smile, no matter what craziness comes her way. Not only does she keep the office spotless, but she's also the guardian of the ever-hot coffee, ensuring our comfort. Betty's contributions far surpass the traditional receptionist role, extending her support to […]
Read More....
---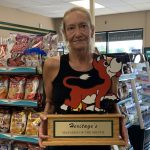 Over the past five years, Amy Vasaturo has demonstrated unwavering dedication and rapid career growth. Starting as a Team Member, Amy's ascent up our Career Path has been nothing short of impressive. She has managed multiple stores with finesse, showcasing exceptional leadership. For the past two years, Amy has effectively led our National Park Store, […]
Read More....
---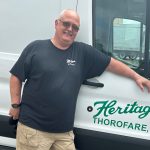 We are delighted to recognize Jim Shannon for his exceptional contributions to our team. As a backup CDL driver for our wholesale division, Jim's reliability and dedication are truly commendable. Beyond his driving responsibilities, he consistently goes above and beyond by assisting in the warehouse, ensuring orders are picked up efficiently. Jim's willingness to support […]
Read More....
---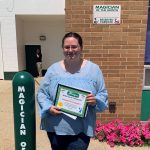 We are thrilled to recognize Samantha Clementi for her outstanding contributions to our team. Her unwavering kindness, proactive attitude, and meticulous attention to detail make her an invaluable asset to our department. Samantha's dedication to ensuring our paperwork is flawless and her willingness to go the extra mile, even beyond the realm of accounting, truly […]
Read More....
---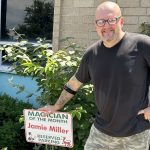 Jamie Miller is one of our backup CDL drivers. He has done a great job learning all the store runs, as well as all our outside accounts. Congratulations Jamie! Jamie is a hard worker and is always willing to jump in and help whenever necessary. In his role as a backup CDL driver, Jamie has […]
Read More....
---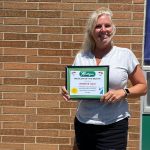 We are thrilled to shine a spotlight on Jennifer Lauk, a remarkable individual who deserves recognition for her extraordinary dedication and compassionate spirit. Jenn has not only excelled in her role as a member of Price Book but has also gone above and beyond to support Big Daddy, a responsibility that requires much commitment and […]
Read More....
---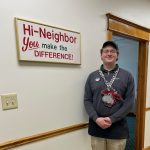 Spencer has worked for us for 7 yrs. He started out as a Team Member and worked his way up in the company thru our Career Path. He recently was an Assistant Manager and just last week he was promoted to Manager of our store on 322 in Glassboro. Congrats on your much-deserved promotion, Spencer!
Read More....
---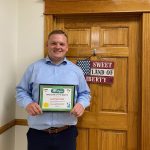 If you need 400 Heri-Eggs made in a few hours, Sam's your guy to help plan and execute. Sam has been a supervisor for a few years now and as he would tell you, "you never know what your day is going to be like or what task you will encounter on any given day." […]
Read More....
---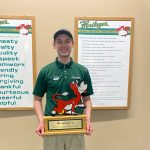 Parker has worked for us for over 6 years. He started as Team Member and moved up in the company thru our Career Path. He was promoted to a Manager's position a year ago and today he runs one of our busiest locations on Delsea Drive in Clayton. Congrats Parker! We appreciate all that you […]
Read More....
---