Employee & Vendor Spotlight
---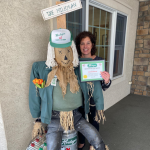 Her co-workers describe her as "someone who truly cares about our employees," as "always extra helpful," and as "the first to volunteer her time and last to leave the event." These and other complementary comments make Payroll & Benefits Coordinator Lisa Barrow a true 'bleed-green' Heritage's employee and October's Magician of the Month! In her […]
Read More....
---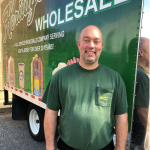 Del Doran joined Heritage's Wholesale Team since May 2015, after serving in the U.S. Army and then as a U.S. Postal Service worker. He started at Heritage's as a Wholesale warehouse picker and quickly transitioned into the driver position for our outside accounts. Del is also trained in the cigarette room and as a backup warehouse receiver. […]
Read More....
---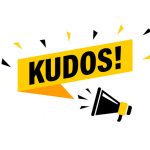 Each month, our Store team members and their managers select one of their teammates as the Store Team Member of the Month. Represented on the plaques are these positive and enthusiastic Team Members who serve with a smile, demonstrate exceptional customer service skills, and make our guests feel at home whenever they visit. Please check […]
Read More....
---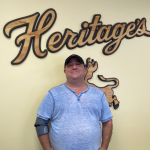 Every month, Heritage's employees nominate an office staff member as the Magician of the Month. District Supervisor Phil Lazar received this honor for September 2020, and here are comments noted by nominees: I would like to nominate Phil. He helps me whenever he can. As you know, he changed his plans and came to help […]
Read More....
---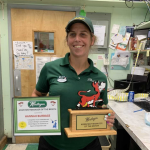 When Hannah was placed into the role of managing Store #32, she had little confidence in herself and ability. The store was very short-handed with only 1 G.S.M. in training. Hannah finished training and certified the new G.S.M. to run the store. The store is now staffed and the team members work nicely together. When […]
Read More....
---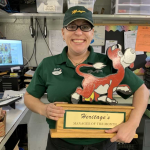 When Tarrah took over Store #11 almost a year ago, she dealt with several issues, including being understaffed and tobacco product losses. As she learned her store, she started hiring and training new team members, and tracking then eliminating the losses. In addition to increasing sales in every category, Tarrah virtually eliminated all areas of […]
Read More....
---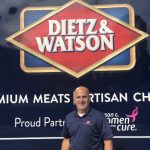 Do you know where your meat comes from? We do. Meet Kevin. For almost 15 years, Kevin has supplied our stores with premium Dietz & Watson meats and cheeses used in our full service delis and made to order subs. Even more than the premium products he delivers, we value Kevin's service and shared interest […]
Read More....
---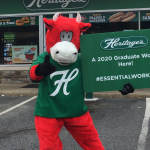 Heritage's employs many high school and college age men and women. This year, due to the pandemic, we wanted to take time & recognize their milestones and accomplishments as most would miss out on formal graduations. HR & operations visited our graduates in store to congratulate them and to thank them for their hard work. […]
Read More....
---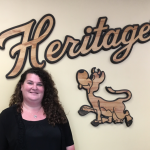 Did you know? Twenty of Heritage's current Managers and Assistant Managers joined the company as a team member! As people are the most important part of our business, Heritage's presents its employees with opportunities to grow. Without our dedicated team members, we wouldn't be the company we are today. Our company's leadership and management ranks […]
Read More....
---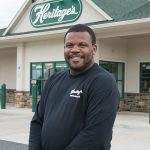 With a smile that brightens the gloomiest of days, Jamal Jones, Sr. spreads his cheer throughout our South Jersey locations as he makes his delivery rounds. Long before COVID-19 deemed them as essential, we counted on our Heritage's Wholesale CDL Truck Drivers, like Jamal, as well as our Liscio Bakery, Dietz & Watson, Herr's and […]
Read More....
---