Employee & Vendor Spotlight
---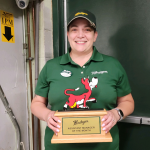 It is a pleasure to nominate Danielle Burmylo to receive this award. Danielle is the ultimate team player. She has helped many stores throughout our district, during tough times. She takes full responsibility to get the job done in stores that she has helped; whether it is hiring new employees, working them through their training, […]
Read More....
---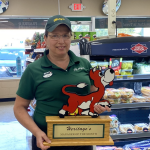 Rose Stark was placed into store #13 the first week of July 2020. The store had about five employees and was extremely short staffed and was losing hundreds of dollars in cigarettes and cash. This store's situation wasn't good. We were in the middle of the pandemic, and it was going to be a challenge […]
Read More....
---
Del is such a valued member of our team. He is always willing to step in wherever he's needed, he is a master at multitasking, and he comes in everyday with a positive attitude and a willingness to help his coworkers. Del sees what must be done and does it, always with a smile. Thanks […]
Read More....
---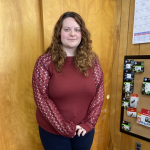 Sam is always helpful and never too busy to assist where needed. Aside from her normal daily routine duties, Sam has taken on the network security, including the Office 365 environment, and getting us switched over to Outlook. She has also taken on the added responsibility of getting Wholesale's computers upgraded and working closely with […]
Read More....
---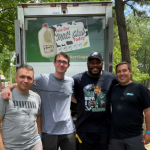 Heritage's celebrated its employees' ongoing dedication at its annual company picnic on June 26. Held at Garrison Lake in Monroeville, close to 300 employees and their family members enjoyed food, drinks, swimming, paddle boats, canoes, and row boats. The company, whose values include treating employees as family, also thanked participants with swag and prizes throughout […]
Read More....
---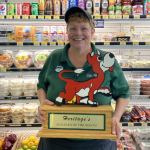 Congratulations to Barbara Tiller on being selected as the Manager of the Month. Barbara, who manages Store #7, maintains it impeccably. Her store's presentation and cleanliness are impressive, and her store financials meet company goals. When things are not how she wants them to be, she makes a list of deficiencies and proceeds to eliminate […]
Read More....
---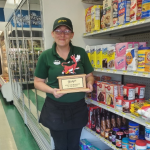 Izzy Hein, who started working as a Store #18 team member a little more than a year ago, is a great example of someone who moves up the ranks within our company. Through hard work and, after showing interest in becoming a manager, she started the General Store Manager program. She has excelled in assisting […]
Read More....
---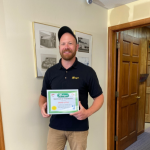 Over the last few months, Dave has really grown in his position and he has become someone Operations can rely on to help follow up with stores to make sure things are getting implemented properly, and anytime he leaves a store we know that in some way he made the store a little better than […]
Read More....
---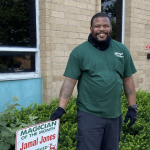 Jamal is always very helpful and willing to do whatever needs to be done. He is a very hard worker. Jamal does a great job with the HDS runs and when he fills in for other drivers in addition to his run, Jamal goes above and beyond every day.
Read More....
---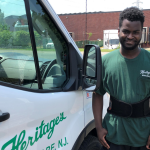 Nasir is a hard worker. He is very dependable and always willing to help whenever needed, no matter what the task. Nasir is responsible for the repairs to the carts and dollies as well as picking orders. This month, he will be learning to drive the van to deliver intercompany paperwork to the dairy office […]
Read More....
---