Employee & Vendor Spotlight
---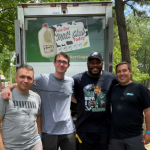 Heritage's celebrated its employees' ongoing dedication at its annual company picnic on June 26. Held at Garrison Lake in Monroeville, close to 300 employees and their family members enjoyed food, drinks, swimming, paddle boats, canoes, and row boats. The company, whose values include treating employees as family, also thanked participants with swag and prizes throughout […]
Read More....
---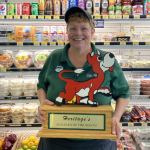 Congratulations to Barbara Tiller on being selected as the Manager of the Month. Barbara, who manages Store #7, maintains it impeccably. Her store's presentation and cleanliness are impressive, and her store financials meet company goals. When things are not how she wants them to be, she makes a list of deficiencies and proceeds to eliminate […]
Read More....
---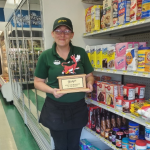 Izzy Hein, who started working as a Store #18 team member a little more than a year ago, is a great example of someone who moves up the ranks within our company. Through hard work and, after showing interest in becoming a manager, she started the General Store Manager program. She has excelled in assisting […]
Read More....
---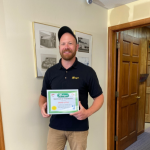 Over the last few months, Dave has really grown in his position and he has become someone Operations can rely on to help follow up with stores to make sure things are getting implemented properly, and anytime he leaves a store we know that in some way he made the store a little better than […]
Read More....
---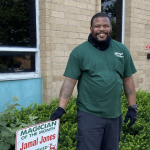 Jamal is always very helpful and willing to do whatever needs to be done. He is a very hard worker. Jamal does a great job with the HDS runs and when he fills in for other drivers in addition to his run, Jamal goes above and beyond every day.
Read More....
---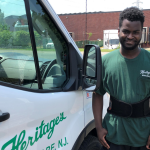 Nasir is a hard worker. He is very dependable and always willing to help whenever needed, no matter what the task. Nasir is responsible for the repairs to the carts and dollies as well as picking orders. This month, he will be learning to drive the van to deliver intercompany paperwork to the dairy office […]
Read More....
---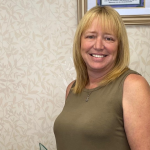 Patti is such a valued member of our team. As a company, we are dependent on technology to help ensure that business runs efficiently and Patti's knowledge and expertise in this field play a vital role in our success. Whatever the problem, we can always count on Patti to find a solution. Technology is constantly […]
Read More....
---
There has not been one assistant manager ever to win this award more than Lizzy. She has had assistant manager of the month three times and has also won assistant manager of the year twice. Lizzy's loyalty and commitment, and her ability to jump in action wherever needed is what makes Lizzy such a great […]
Read More....
---
It has been a pleasure having DJ as a manager. Saying that he goes above and beyond is an understatement. DJ strives to make sure his store gets the best results it can through keeping high standards. He has managed to maintain a team that has excellent customer service and loyalty to his store. DJ […]
Read More....
---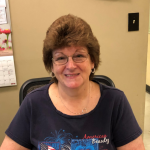 Sandie Bowerman has joined our Wholesale team after working in the Dairy Stores for over 10 years. Sandie is always pleasant, helpful and is happy to learn new things. She has done a great job taking care of the store's paperwork and leatherettes. We are thankful to have Sandie on our team.
Read More....
---