Employee & Vendor Spotlight
---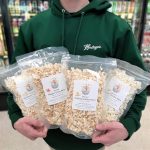 During the first week of May, which happens to be National Small Business Week, Heritage's unveiled a new locally-sourced product in its stores. Granny's Kettle Korn, a line of gourmet popcorn products that come in a variety of flavors, is family-owned and operated right here in South Jersey. "As a second generation family business, my husband […]
Read More....
---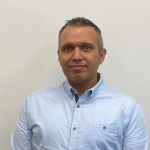 Congratulations to DJ Warwick, the newest District Supervisor in our Operations Department. DJ interviewed for and was selected to serve as a Store Manager in 2016. He managed Store #24 in Sewell, NJ, for seven months before he was moved to Store #12 in Clayton, NJ, where he spent almost six years. During his time […]
Read More....
---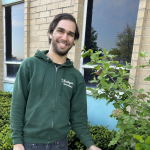 Our Magician for the month of May is Anthony Rodriguez! Anthony will be with us for one-year next month and we are blessed to have him on our team. Anthony is always helpful, friendly, a hard worker and excited to learn new tasks. Congratulations, Anthony!
Read More....
---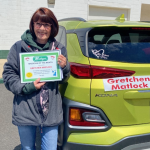 Gretchen Matlock takes time to help with running the store and she is very patient and understanding. She helps boost the confidence of those around her and is always there to help when needed. Those who are lucky to work with her can always count on her support. Congrats, Gretchen! We're so grateful to have […]
Read More....
---
Adam Mundorf has worked for us (on and off) for many years. He has been a huge asset to us in the last couple of months. In his position he travels from store to store helping the manager run the store. His dedication, energy and willingness to help has many managers grateful that he works […]
Read More....
---
Rose Stark has worked for us for 3 years. She manages our store on Mantua Grove in West Deptford. Rose is a wonderful manager with great guest service and leadership skills. She is constantly developing her employees so that they can move up in the company. Her positive, can-do attitude is contagious, and she brings […]
Read More....
---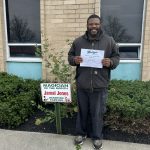 Jamal Jones is a CDL driver and works with our back up drivers, training them on the Dairy Store runs. He is a hard worker and always very helpful and kind to his coworkers. When Jamal finishes his runs, he helps pick and checks milk for the milk room workers. He has a winning smile […]
Read More....
---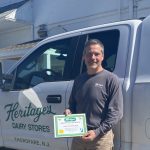 Fred Schaffner always looks out for everyone and keeps the company running in great condition! We had a higher number of service issues this past month, plus the milk room update. Fred gave us immediate responses, by the next morning in many cases. Fred gives one thousand percent every day to our company. No matter […]
Read More....
---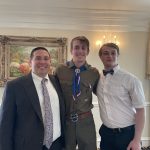 Congratulations to life-long scout and Heritage's employee Jeb Silvey on receiving his Eagle Scout rank! Jeb, who works at our Berlin, NJ, store worked extremely hard to obtain the rank of Eagle Scout. He had to pass numerous certifications, earn at least 13 merit badges, and complete community service projects and an Eagle Scout project […]
Read More....
---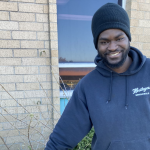 Nasir is a hard worker. He is always smiling and willing to help wherever needed. Nasir picks orders, delivers the tote daily and repairs dollies. Nasir is a pleasure to work with and a blessing to our team. Congratulations, Nasir! Thank you for all that you do.
Read More....
---