Employee & Vendor Spotlight
---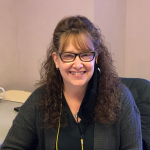 Tammy Flood has been part of the Wholesale Team for almost 10 years now. She is pleasant and helpful; she goes above and beyond to assist anyone in need. She keeps wholesale moving along by checking every store's returns and handling our customers' (both Dairy stores and outside) accounts. Thanks, Tammy, for all your hard […]
Read More....
---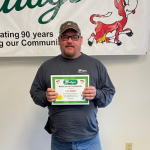 We are truly lucky to have Lou Mayo in our service department. He is one of the guys you can always count on to keep all our equipment working. Lou Mayo goes above and beyond daily and is always there to answer the call when the stores are in need. He has proved on many […]
Read More....
---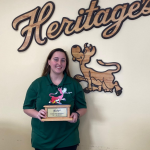 Andrea is the first face every new hire sees when they come to Magic Class. She sets the foundation for training and development at our stores. She gives us feedback on how new hires are progressing in the training program and offers insight on how they each can succeed in the workplace. Andrea has truly […]
Read More....
---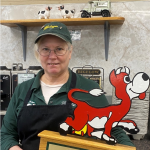 Kathy has had many obstacles to overcome in the last year. In addition to the Covid crisis, for over 4 months, there was roadwork happening outside of her store, which completely blocked the entrance. The only way anyone could get into the parking lot was thru the golf course behind the store. Despite these challenges, […]
Read More....
---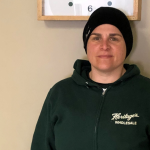 Jennifer Gaimari has been a CDL driver for Heritage's wholesale team since March 2019. Jen is a hard worker and is always ready to help wherever needed. No matter what the weather or the day brings, Jen always brings a positive attitude. She is loved and appreciated by everyone at the stores on her Cape […]
Read More....
---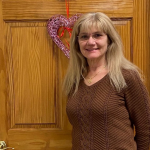 Lisa Oates plays a vital role as bookkeeper in our accounting department and has consistently performed her job with excellence. Lisa has a keen eye and works closely with the team to keep things accurate and organized. She also provides the essential information we need to gauge how we're doing as a company, and to […]
Read More....
---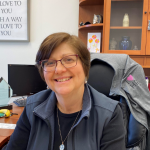 Since the beginning of the pandemic, Maria Schaffner has kept up with CDC guidelines and local health department directives, and worked with operations to consistently communicate essential information regarding Covid-19 to our employees, and to implement procedures to keep both our guests and employees safe. Most do not realize the amount of additional work that […]
Read More....
---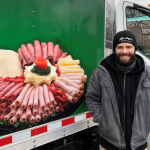 Robert Frazeur has been apart of the wholesale team since 2015 as a CDL driver. Well-liked and respected by his coworkers at wholesale as well as his store managers, Robert is always willing to lend an extra hand and help in the warehouse after his runs are complete. Robert has a positive attitude and is […]
Read More....
---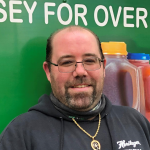 Bob joined the wholesale team back in November 2017 as a CDL driver. He always does a great job, no matter what store run he's doing. After he finishes his run, Bob goes the extra mile by picking up orders in the milk room and warehouse. Bob always has a positive attitude and willingness to […]
Read More....
---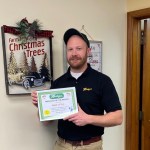 Dave has done a great job with building good relationships with the managers and teams at each of our stores. In the words of our store supervisors, "Dave is always willing to help out in any way that he can." From updating store signage to resetting and cleaning the store, Dave truly exemplifies what it […]
Read More....
---