Employee & Vendor Spotlight
---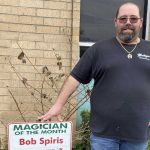 Bob has been a Heritage's CDL driver for 5 years now. Bob always has a positive attitude. He is always helpful in the warehouse when he is finished his store runs. Bob is well liked by his coworkers and is a mentor to the new guys. Congrats Bob, thankful you're on our team.
Read More....
---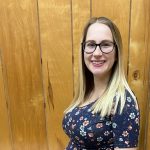 Carol is a pleasure to work with. She always has a positive and can-do attitude. In the past couple of months, Carol has been a great help with keeping the spoilage correct for the stores that donate leftover food to charity organizations. This has not been an easy task on account of some of the […]
Read More....
---
Our Wholesale employees recently participated in our Heritage's Tailgate video that's currently running as a social media ad. We thank those who were featured, and we also share our appreciation for those who wanted to participate but held down the fort so the taping could take place. Enjoy the outcome! If you are looking for […]
Read More....
---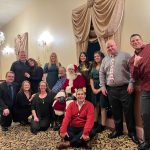 On December 2nd, Heritage's Dairy Stores celebrated the season at its Christmas Party, held at Lucien's Manor in Berlin, NJ. Heritage's held the event to thank its managers, office staff and Wholesale employees, who enjoyed a great night of feasting, dancing and socializing. Santa made a guest appearance, played games, and passed out crazy cow […]
Read More....
---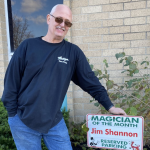 Jim started with us a little over a year ago as a backup CDL driver. When he's not driving a store run, he is working in the warehouse. Jim is always very helpful and willing to do whatever is asked of him. Jim always has a smile and a good attitude. He's a hard worker […]
Read More....
---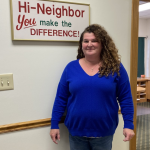 Every time Michelle addresses the managers at the manager's meeting, her ability to teach the room a new view on any topic is always impressive. She does so in a way that keeps you interested, and eager to hear her experiences over the years and how it still applies. Michelle is a wealth of knowledge, […]
Read More....
---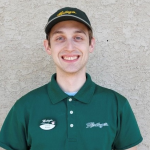 Parker Hawkes has worked for us for over five years. He started as a team member and worked his way up to GSM, then assistant manager and presently he is the manager of store #12 in Clayton.
Read More....
---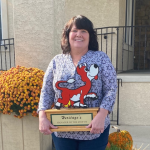 Maureen has worked for Heritages for a little over five years. She is the manager of store #5 in Runnemede.
Read More....
---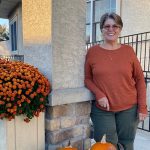 Betty is the all-around employee that you can go to, and she will make your request happen. She keeps the office clean and coffee hot! Everything she's asked to do she does with a smile and a can-do attitude, and most of the time she completes the task within the hour. She is a valued […]
Read More....
---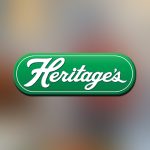 Trisha does an amazing job working with our warehouse pickers and drivers. She is always helpful to our stores and outside accounts; assisting them when they call with questionsregarding product or delivers. Trisha has great product knowledge and is willing to pitch in whenever needed. She did a great job covering for a coworker, making […]
Read More....
---