Heritages Partners with The Abilities Solutions School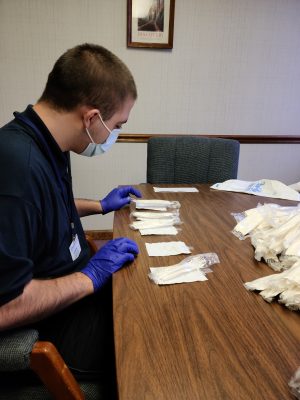 The Abilities Solutions School to Career Program has partnered with Heritage's Dairy Stores for more than 10 years. The students participate in workplace readiness training at several Heritage's Dairy stores, including its Wholesale and Human Resources departments.
At the Heritage's Dairy stores, the students restock shelves, clean the coffee bar, windows, sweep and take trash out. At the Heritage's Wholesale Department, the students package utensils, lids and condiments for catering jobs and, at the Human Resources Department, they prepare and shred documents.
The Heritage's Dairy staff work as a team to offer an invaluable opportunity and work training experience for the students. Many of the students have worked and trained at the Heritages stores for several years and went on to graduate well prepared and ready for a job in the work world.
The Abilities Solutions staff are grateful for the time and effort the entire Heritage's team has invested in such a wonderful work training opportunity for our students.