Spencer Harrall – May 2022 – Assistant Manager of the Month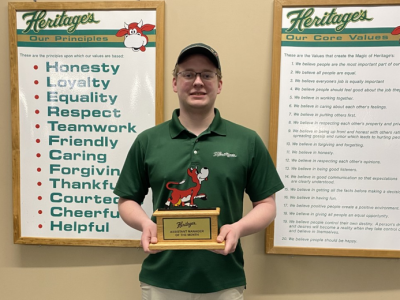 Spencer Harrall has been working at store 37 for six years. During that time, Store 37 has been a top performer in the
company in foodservice sales, total sales, and sales growth. Spencer's cool, calm, and collective leadership style is a soothing presence for his manager Tim, his team, and new hire employees.
Recently, Spencer was charged with having his team complete all cornerstone training modules, and he did so, attacking the challenge to completion. He is a key component in the training of new hires and does a great job of defining roles and responsibilities so new hires are competent right away.
When talking to Tim, his manager, about his performance, he stated that Spencer has made his transition as a new manager in store 37 seamless. Spencer is a loyal, hardworking, team player, and helps make an impact, so that together they can tame the wild beast that is store 37, managing the team, guest and sales.
Congratulations, Spencer! Thank you for all that you do!