Michael Senski – August 2023 – Assistant Manager of the Month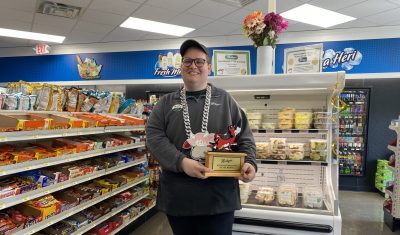 We're giving a big shoutout to Michael Senski for his awesome 6-year journey with us. He started as a Team Member and worked his way up to being an Assistant Manager, which he's been rocking for a few months now. He's been a huge help in lots of stores and even certified GSMs.
And guess what? Starting next week, Michael will be running the show at our Deptford store, the very store where his journey with us began. He's been an amazing Assistant Manager, and we're super excited to see what he does next. Way to go, Michael – you're killing it!