Betty Ann Staab – September 2023 – Magician of the Month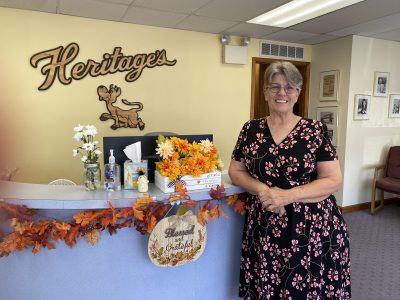 This month, our workplace superstar is Betty Ann Staab! She's the one with the perpetual smile, no matter what craziness comes her way. Not only does she keep the office spotless, but she's also the guardian of the ever-hot coffee, ensuring our comfort. Betty's contributions far surpass the traditional receptionist role, extending her support to every department, even though her official role is within HR. She embodies the true spirit of a team player, always ready to lend a hand, often anticipating needs before they're voiced. She's like a magician behind the scenes, going above and beyond.
The dictionary defines a receptionist as someone who answers phones and greets visitors, but Betty redefines it. She's the HR rockstar we all rely on daily.
Betty doesn't just make our jobs easier; she makes our days brighter with her caring and willingness to help, no matter what. We can't thank her enough, and she truly embodies what it means to be an invaluable part of our team.
Betty, you're a rockstar, and this recognition is well-deserved! 🌟👏
Congratulations!