Community News
---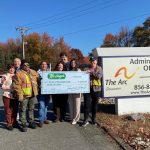 During the month of October, Heritage's hosted a round-up fundraiser for the Arc Gloucester, a community organization that empowers individuals with intellectual and developmental disabilities and their families to achieve their highest potential through advocacy, education, and quality services. Thanks to the generosity of our awesome staff and guests, this week we delivered a check to […]
Read More....
---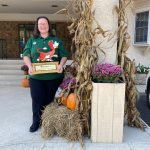 Today, we want to shine a well-deserved spotlight on an incredible member of our team, Janelle Zee! Janelle's journey with us has been nothing short of inspiring. With dedication and unwavering commitment, she has dedicated over 5 years of her career to our company. She started as a Team Member and embarked on our Career […]
Read More....
---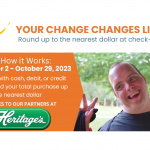 Rounding up your purchases this fall can help The Arc Gloucester empower individuals with intellectual and developmental disabilities and their families to achieve their highest potential through advocacy, education and quality services! Heritage's is partnering with The Arc Gloucester to collect your spare change from cash, debit, or credit card purchases rounded up to the […]
Read More....
---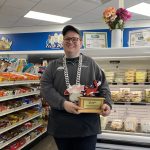 We're giving a big shoutout to Michael Senski for his awesome 6-year journey with us. He started as a Team Member and worked his way up to being an Assistant Manager, which he's been rocking for a few months now. He's been a huge help in lots of stores and even certified GSMs. And guess […]
Read More....
---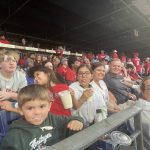 At Heritage's, we believe in fostering a sense of community and togetherness among our employees. It's not just about work; it's about building strong connections and creating lasting memories. In June, we embarked on an exciting adventure by organizing a night out for our employees at the Phillies game. We are thrilled to share the […]
Read More....
---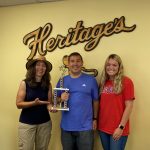 Congratulations to Heritage's employees who designed and created the company's Paulsboro 4th of July Parade float, which received the Judge's award in the Business category! This year's 32nd annual parade was held in honor of the late Marc Kamp, one of Paulsboro's most tireless volunteers who passed away last fall. The parade celebrated volunteerism and […]
Read More....
---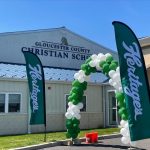 This spring, Heritage's sponsored the Annual Walk-a-Thon in support of Gloucester County Christian School. This year's "Fun Run" themed event included an obstacle course with participants being dounced in colorful powder as they ran through different stations. In addition to raising much needed funds through pledges and sponsorships, the perfect weather made for perfect fun […]
Read More....
---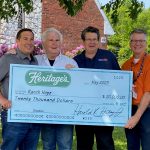 One behalf of Ranch Hope, Heritage's thanks our employees and customers for their support of the spring Round-Up! Because of your generosity, we raised $20,000 for Ranch Hope, an organization that serves children with the expectation that every youth can succeed. The funds, raised by your contributions and further rounded-up by Heritage's, will be used to support the organization's […]
Read More....
---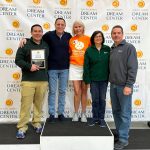 Heritage's proudly sponsored the South Jersey Dream Center's "Pickleball Against Poverty" Tournament, held at Total Turf in Pitman, NJ, on March 25. The South Jersey Dream Center exists to offer people options to change their status quo, to discover their God given purpose and value, and to develop skills to reach their full potential. Pictured […]
Read More....
---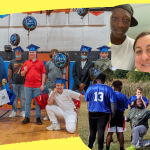 It's Spring, which means it's time to Round Up for Ranch Hope! Heritage's is once again partnering with Ranch Hope Inc. to collect your spare change from cash, debit, or credit card purchases rounded up to the nearest dollar. Your generous contributions will support the organization, which serves youth who have experienced trauma. Stop by […]
Read More....
---