Community News
---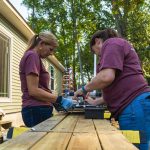 During the week of September 12, three groups of Heritage's employees and family members participated in Gloucester County Habitat for Humanity Corporate Build events at a home in Glassboro, NJ. The crews assisted with siding and landscaping, clearing brush and moving tons of topsoil to prepare the ground for seeding. As President Skeeter Heritage, Jr., […]
Read More....
---
Heritage's is proud to partner with Dalton Farms to mark the 20th anniversary of the 9/11 events by raising funds for those suffering from the after effects of cancer from working at the site. The 5K and 1 mile walk, which will take participants through the beautiful sunflower fields at Dalton Farms, provides a […]
Read More....
---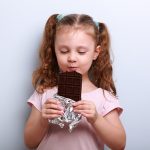 Heritage's has partnered with the East Greenwich Police Department this summer to provide local youth with sweet rewards. As the East Greenwich Police Bike Patrol members hits the streets, they engage with young people on their routes. When they catch our youth doing positive activities in the community, they ticket them with certificates redeemable for […]
Read More....
---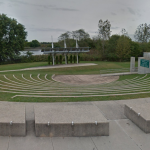 Summer's more fun with music and lots of it! Heritage's is proud to be a sponsor of this year's West Deptford StreetFEST Concert Series, held on Friday nights at 8 p.m. at the Riverwinds Amphitheater. The free concerts started on July 23 and continue through August 27. Here's a suggestion– bring your favorite Heritage's sub, […]
Read More....
---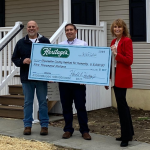 Heritage's and our community-minded customers have a history of supporting the Gloucester County Habitat for Humanity's efforts to provide a stable home environment for our neighbors. Last month, our company continued that tradition by raising $5000 in contributions for the local non-profit, funds collected through our pin-up campaign at our 33 Heritage's stores. On March […]
Read More....
---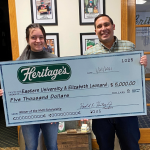 Congratulations to our Harold M Heritage Scholarship recipient, Elizabeth Leonard! The Harold M Heritage Scholarship is named after our founder and is awarded each year to a deserving employee. Elizabeth works at our store #15 in West Deptford. She is a Senior at West Deptford High School and will apply this $5000 scholarship towards her […]
Read More....
---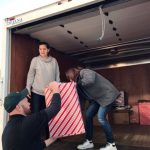 For well over a decade, Heritage's has supported Acenda Integrated Health by participating in a toy drive for the families the organization serves in South Jersey. All of our store locations had drop bins to collect toys and gift cards. It was a blessed effort and we're thankful for the generosity of our teams and […]
Read More....
---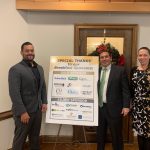 It was a privilege for Heritage's to contribute to the Gloucester County Prayer Committee's* Annual Mayors' Prayer Breakfast as a Gold Sponsor this year. President Skeeter Heritage Jr. and Marketing Director Kate Tierno attended the event on December 4, where keynote speaker Chad Williams shared his inspiring life story. *The Gloucester County Prayer Committee is […]
Read More....
---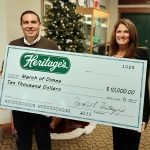 Thanks to the generous donations of Heritage's guests and staff, the company met its annual goal of raising $10,000 for March of Dimes, a non-profit organization that works to improve the health of mothers and babies. On Monday, November 30, the President of Heritage's Dairy Stores, Skeeter Heritage, Jr., presented a check to Gina Principato, […]
Read More....
---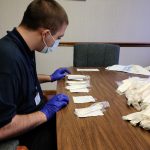 The Abilities Solutions School to Career Program has partnered with Heritage's Dairy Stores for more than 10 years. The students participate in workplace readiness training at several Heritage's Dairy stores, including its Wholesale and Human Resources departments. At the Heritage's Dairy stores, the students restock shelves, clean the coffee bar, windows, sweep and take trash […]
Read More....
---