Community News
---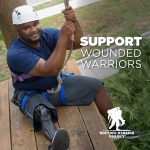 Rounding up your purchases this fall can help injured Veterans receive life-changing services! Heritage's is partnering with Wounded Warrior Project® to collect your spare change from cash, debit, or credit card purchases rounded up to the nearest dollar. Your generous contributions will support the organization, which helps our warriors get back on track and become […]
Read More....
---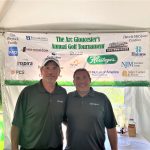 On September 15, Heritage's served as a proud sponsor of The Arc Gloucester's annual golf tournament, held at Riverwinds in West Deptford, NJ. The event honored revered South Jersey news columnist and longtime The Arc Gloucester supporter Bob Shryock. All proceeds benefited the organization, which empowers individuals with intellectual and developmental disabilities and their families […]
Read More....
---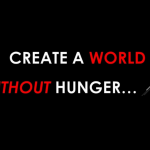 Being "friendly" is one of the four tenets of Heritage's values and it involves making service to our employees, guests and community our most important priority. In practice, being friendly means supporting our neighbors who are facing food insecurity. Heritage's recently partnered with Fiorenza's Food for Friends (F4), an organization that has been working with […]
Read More....
---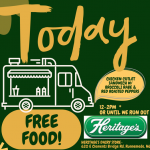 On July 16, Heritage's Runnemede store proudly hosted Thy Kingdom Crumb's food truck and free meal distribution event that served hot chicken cutlet sandwiches, sides and drinks to those in need in the local community. Thy Kingdom Crumb is a non-profit organization that exists to demonstrate the love of God and to infuse His hope […]
Read More....
---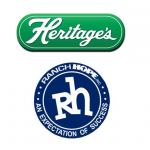 One behalf of Ranch Hope, we extend a hardy "thank you" to our Heritage's employees and customers! Because of your generosity, we not only achieved this year's Round Up goal, we doubled it! The $20,000 donation, raised by your contributions and further rounded-up by Heritage's, will be used towards the organization's summer work study program. […]
Read More....
---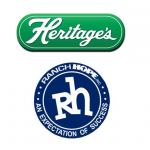 Rounding up your purchases this spring can help round out a young person's life! Heritage's is partnering with Ranch Hope Inc. to collect your spare change from cash, debit, or credit card purchases rounded up to the nearest dollar. Your generous contributions will support the organization, which serves youth who have experienced trauma. Stop by […]
Read More....
---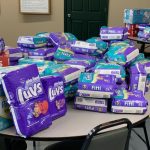 Heritage's employees recently participated in a Diaper Drive to benefit the Catholic Charities Diaper Bank. They collected loads of diapers at their office, warehouse, and store locations for delivery to the organization's Westville, NJ, site. The Catholic Charities Diaper Bank provides diaper distributions to area low-income families, helping them keep their youngsters clean, dry, and […]
Read More....
---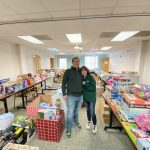 Thanks to the generosity of our guests who dropped off gifts at their local stores, Heritage's was once again able to make Christmas brighter for those in our communities by delivering a truck full of toys and gift cards to Acenda Integrated Health. Acenda is a South Jersey based integrated health care organization dedicated to […]
Read More....
---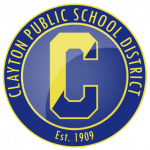 At its monthly meetings, Clayton School Board members recognize 13 students as the district's "Clipper of the Month" award recipients. Nominated by teachers for their character, growth, and excellence as witnessed by their support of fellow classmates, staff and community members, these students receive a certificate from Mayor Tom Bianco, a certificate from the school […]
Read More....
---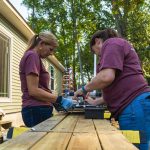 During the week of September 12, three groups of Heritage's employees and family members participated in Gloucester County Habitat for Humanity Corporate Build events at a home in Glassboro, NJ. The crews assisted with siding and landscaping, clearing brush and moving tons of topsoil to prepare the ground for seeding. As President Skeeter Heritage, Jr., […]
Read More....
---