Amy Vasaturo – August 2023 – Manager of the Month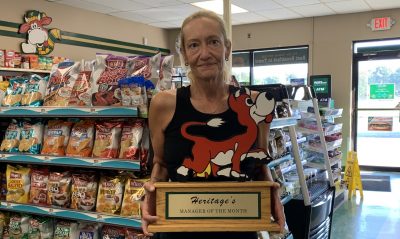 Over the past five years, Amy Vasaturo has demonstrated unwavering dedication and rapid career growth. Starting as a Team Member, Amy's ascent up our Career Path has been nothing short of impressive. She has managed multiple stores with finesse, showcasing exceptional leadership.
For the past two years, Amy has effectively led our National Park Store, exemplifying her dedication to excellence. Beyond her role as a Store Manager, she also serves as a Training Manager, displaying her versatility and expertise. Amy's collaborative spirit shines as she readily supports fellow managers and the company as a whole. Whether in her own store or assisting others during their time off, Amy's commitment to the team's success is unwavering.
Amy, your proactive approach, leadership, and willingness to go above and beyond are truly commendable. Congratulations on this well-deserved recognition – your contributions make a significant impact, and we are fortunate to have you as an integral part of our team!