March 2021 Manager of The Month – Kathy Smith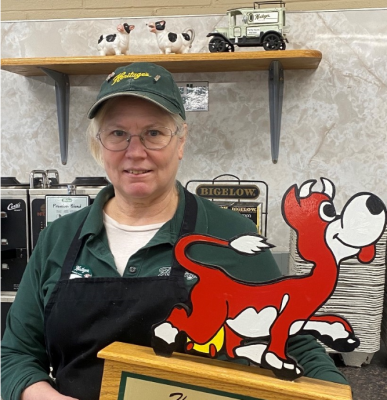 Kathy has had many obstacles to overcome in the last year. In addition to the Covid crisis, for over 4 months, there was roadwork happening outside of her store, which completely blocked the entrance. The only way anyone could get into the parking lot was thru the golf course behind the store. Despite these challenges, she kept her head up and managed to still come in with great numbers for the year 2020.
Furthermore, she is an excellent leader and always sets the example. She hired and trained an entire team, promoted two general store managers (GSM) and is actively reviewing applications in search for another GSM. She takes ownership of her store and her team and sets her expectations high. She is guest-oriented and creates a hometown atmosphere in her store. She evens decorates the outside to make it feel inviting.
It has been a pleasure working with Kathy and we're grateful to have her as part of our team! Thanks for your hard work and dedication Kathy! Congratulations!