March 2021 Assistant Manager of The Month – Andrea Vernacchio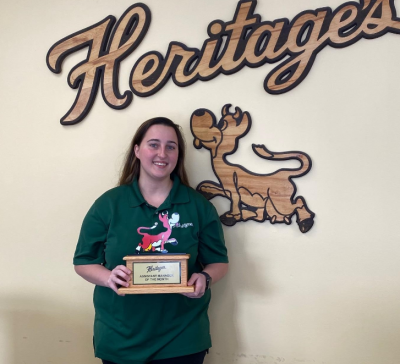 Andrea is the first face every new hire sees when they come to Magic Class. She sets the foundation for training and development at our stores. She gives us feedback on how new hires are progressing in the training program and offers insight on how they each can succeed in the workplace. Andrea has truly become invaluable to our department.
Last year, we placed her at store #13 along with a new manager, Rose. She offered great support to the Rose by helping her retrain her existing staff and train all the new hires. Andrea also became someone that Rose could count on to run the store in her absence. During Andrea's time at store #13, Rose was also able to train a GSM which enabled us to move Andrea to the next store we needed help in. She currently is at store #4.
Andrea is always willing to lend a hand and help us in any way she can. We truly appreciate her for her hard work and dedication to not only our department, but to Heritage's as a whole. We look forward to being able to have Andrea impact more of our stores in the upcoming year, just like she did #13.
Thank you for all that you do Andrea!