February 2021 Wholesale Magician of the Month – Jennifer Gaimari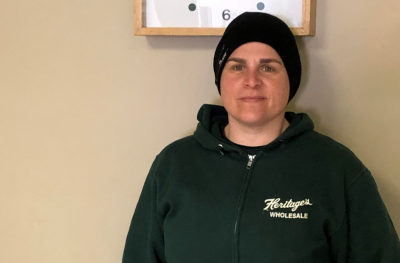 Jennifer Gaimari has been a CDL driver for Heritage's wholesale team since March 2019. Jen is a hard worker and is always ready to help wherever needed. No matter what the weather or the day brings, Jen always brings a positive attitude. She is loved and appreciated by everyone at the stores on her Cape May Courthouse route. We are so grateful to have Jen as a member of our team.
Congratulations Jen! Thank you for all you do!