Jamie Miller – July 2023 – Wholesale Magician of the Month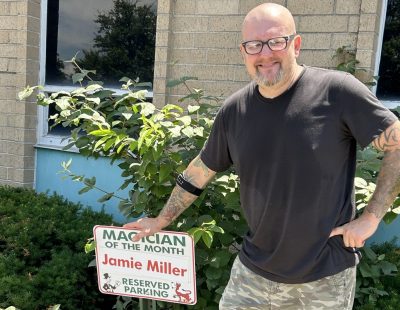 Jamie Miller is one of our backup CDL drivers. He has done a great job learning all the store runs, as well as all our outside accounts. Congratulations Jamie!
Jamie is a hard worker and is always willing to jump in and help whenever necessary. In his role as a backup CDL driver, Jamie has excelled in learning all the store runs and outside accounts. His ability to adapt quickly and efficiently to different routes and responsibilities has been truly remarkable.
Furthermore, Jamie's willingness to embrace new challenges and continuously expand his knowledge has proven invaluable to our operations. His friendly nature, dependability, and willingness to go above and beyond make him an integral part of our team.
Congratulations, Jamie, on this well-deserved recognition. Your exceptional performance serves as an inspiration to us all. Keep up the outstanding work!