Heritage's Supports Arise Addiction Recovery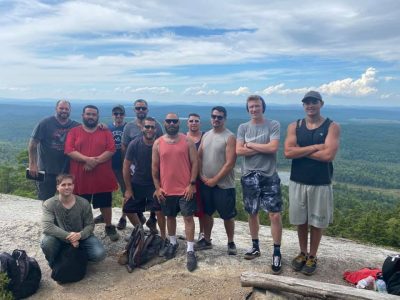 Heritage's supports Arise Addiction Recovery, Inc in its mission to help those struggling with addiction. Addiction has long-reaching effects on our lives, families, friends, co-workers, and communities and there is both help and hope for those that struggle.
Here is the story of Paul Trovarello, South Jersey native, former Heritage guest, and Director of Arise Addiction Recovery:
In 1996, I was arrested out front of a Heritage's Dairy Store in Thorofare, NJ, I was charged with possession of CDS and underage consumption of alcohol. This would be the first of many arrests and incarcerations, I terrorized South Jersey for the next two decades. I had a serious addiction to opiates that fueled my criminal behavior. By the winter of 2014, I had become what I resented, a loser. Incarcerated 16 times, 17 trips to detox/treatment facilities, but there I was, still addicted to heroin. I had a loving family, a good upbringing, many friends, no tragedy to speak of. I used because I was the most important person in my world. I had chosen to get high over being a dad, a son, a brother, and most importantly, a Christian. February 2014 I found myself with nothing. I reached out for help and was sent to my eighteenth program.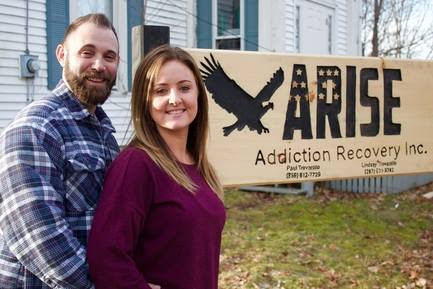 By the grace of God, this would be the last. This program is in Maine and it was there I was reintroduced to Jesus. I also learned about the forgiveness that was available through His blood. I learned that to know Jesus is to love Jesus, and to love Jesus is to obey Him. Finishing that program, I met a beautiful woman named Lindsay and we were married in October 2015. Shortly after that, God led us to Machias, Maine and brought both of my daughters back into my life. Lindsay and I founded a Christian ministry centered on helping those addicted called Arise Addiction Recovery Inc.
Today I am happily married, a father to four children, a grandfather to two, I have been ordained as a Pastor of Calvary Chapel and I am the Director of the Arise Ministry. Most importantly, I have embraced being a son of God and the call that He has on my life. For those that are struggling with addiction, please remember that if nothing changes, nothing changes.
Arise Addiction Recovery Inc. is a year long men's residential/transitional discipleship program in Machias, Maine. We also have many weekly support groups in Downeast Maine for those struggling. Arise is a non-profit, focused on helping men, women and family members of addicts find hope in God for freedom from addiction.
For more information on Arise, the residential program, or to donate:
www.ariseaddictionrecovery.com