Employee & Vendor Spotlight
---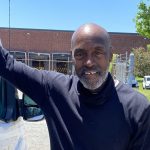 Walter Jackson is one of our CDL drivers. Walter is very helpful in the warehouse when he gets back from his deliveries. Walter has been working hard with our new picker/packer, showing him how to load milk crates on the truck, use the compactor, and stage carts to be loaded for delivery. Walter is such […]
Read More....
---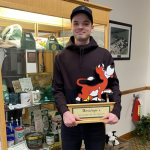 Abel Harbison is a very detailed Manager. His store is always grand opening ready and fully stocked at all times. He prides himself on great guest service, in which he excels. Abel is also an excellent trainer. He understands that the development of his team is the key to a well-run store. Abel is consistently […]
Read More....
---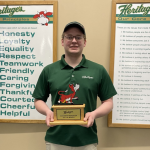 Spencer Harrall has been working at store 37 for six years. During that time, Store 37 has been a top performer in the company in foodservice sales, total sales, and sales growth. Spencer's cool, calm, and collective leadership style is a soothing presence for his manager Tim, his team, and new hire employees. Recently, Spencer […]
Read More....
---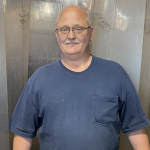 Jim Shannon is a backup CDL driver. When working in the warehouse, he is very helpful and willing to jump in wherever needed! Jim always has a smile and a pleasant attitude. We are thankful Jim is part of the team. Congratulations Jim!
Read More....
---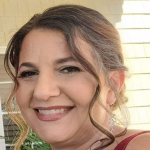 Whether assisting with inventory or trouble shooting technology issues, Stephanie Jennings is always willing to lend a hand where needed. She's great at helping investigate and resolve matters at the stores (shortages, store count issues, etc.). This month alone she has helped remedy issues with DoorDash, social media and reporting, each time with patience, a […]
Read More....
---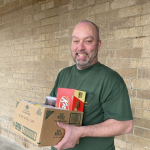 Del Doran is always helping wherever needed. He does a great job in the cigarette room and has received many compliments from store managers on how the cigarettes are placed in the cases. Del for many years has delivered to our outside accounts as well as running emergency deliveries to the stores. Del, you are […]
Read More....
---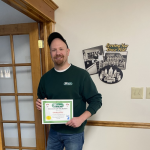 Davis Little is a pleasure to work with. He always has a smile on his face and a kind word to say. Our store managers rave about how he is always willing to help them out in their stores. "He just stopped by my store to do his regular check-in on my marketing stuff, and […]
Read More....
---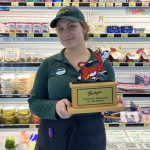 Ashley Ryan always has a bright smile and a warm greeting for every guest who shops at Heritage's. She strives daily to not only make herself a better Assistant, but to also make the team around her better by constantly training. We are lucky to have her as a part of our team.
Read More....
---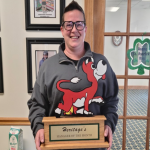 Melissa Stuhler constantly strives to make herself better. A better manager, a better trainer, a better person. Her smile is contagious, and she always gives you 100%. She is a pleasure to work with and have as a part of our team. Thank you for all you do Melissa!
Read More....
---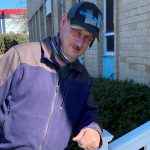 Bill Filing is well respected and liked by his peers. He is always helpful, has a positive attitude and is willing to jump in wherever needed. Bill has been part of the team for eight years now, receiving groceries, picking orders, helping the drivers load and unload. Thank you, Bill for your hard work, day […]
Read More....
---