Employee & Vendor Spotlight
---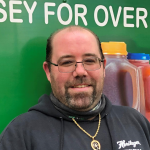 Bob joined the wholesale team back in November 2017 as a CDL driver. He always does a great job, no matter what store run he's doing. After he finishes his run, Bob goes the extra mile by picking up orders in the milk room and warehouse. Bob always has a positive attitude and willingness to […]
Read More....
---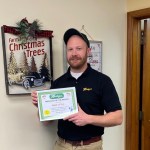 Dave has done a great job with building good relationships with the managers and teams at each of our stores. In the words of our store supervisors, "Dave is always willing to help out in any way that he can." From updating store signage to resetting and cleaning the store, Dave truly exemplifies what it […]
Read More....
---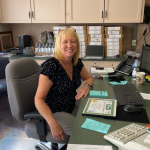 Patti Stout is the epitome of what Heritage's MAGIC is all about. As technology manager, Patti is always available to help team members and guide them step by step through any technological issues. She approaches any problem that arises with patience and positivity, and if she does not know the answer, she takes the time […]
Read More....
---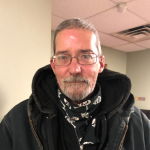 Jimmy Nieman has been a member of the wholesale team since 2006. Having served initially in the cigarette room as the backup receiver, Jimmy is now responsible for picking milk on Sundays, along with another warehouse worker. Jimmy is dependable and always willing to help whenever there is a need. Congratulations Jimmy! Thank you for […]
Read More....
---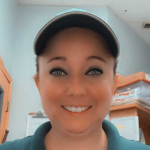 Elizabeth Henderson, known as "Lizzy" to her co-workers, models Heritage's standard of MAGIC. Whether she is servicing guests or working with and developing team members, Lizzy always displays a positive, easy going, can do attitude. She is loyal and committed to her team, ready to step in and help whenever challenging situations arise. Recently, she […]
Read More....
---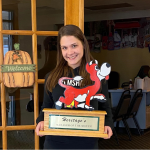 When Jess started working at store #7 about a year ago, her supervisor, knowing Jess to be a happy, light-heart and non-confrontational person, wondered if she would be able to navigate the challenges of managing at team and holding team members accountable; but, over the past year, she has proven herself to be an excellent […]
Read More....
---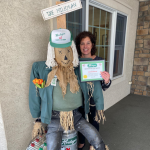 Her co-workers describe her as "someone who truly cares about our employees," as "always extra helpful," and as "the first to volunteer her time and last to leave the event." These and other complementary comments make Payroll & Benefits Coordinator Lisa Barrow a true 'bleed-green' Heritage's employee and October's Magician of the Month! In her […]
Read More....
---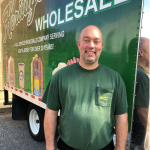 Del Doran joined Heritage's Wholesale Team since May 2015, after serving in the U.S. Army and then as a U.S. Postal Service worker. He started at Heritage's as a Wholesale warehouse picker and quickly transitioned into the driver position for our outside accounts. Del is also trained in the cigarette room and as a backup warehouse receiver. […]
Read More....
---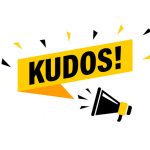 Each month, our Store team members and their managers select one of their teammates as the Store Team Member of the Month. Represented on the plaques are these positive and enthusiastic Team Members who serve with a smile, demonstrate exceptional customer service skills, and make our guests feel at home whenever they visit. Please check […]
Read More....
---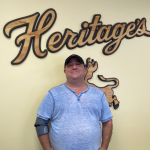 Every month, Heritage's employees nominate an office staff member as the Magician of the Month. District Supervisor Phil Lazar received this honor for September 2020, and here are comments noted by nominees: I would like to nominate Phil. He helps me whenever he can. As you know, he changed his plans and came to help […]
Read More....
---