Employee & Vendor Spotlight
---
It has been a pleasure having DJ as a manager. Saying that he goes above and beyond is an understatement. DJ strives to make sure his store gets the best results it can through keeping high standards. He has managed to maintain a team that has excellent customer service and loyalty to his store. DJ […]
Read More....
---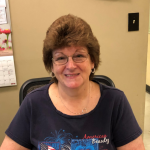 Sandie Bowerman has joined our Wholesale team after working in the Dairy Stores for over 10 years. Sandie is always pleasant, helpful and is happy to learn new things. She has done a great job taking care of the store's paperwork and leatherettes. We are thankful to have Sandie on our team.
Read More....
---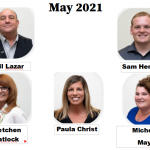 Magician of the month award for May goes to the Operations Department. They deserve every bit of this recognition for how they have navigated this pandemic and persevered through COVID related matters from call outs to running stores without managers. They are the mechanism that makes our company run daily. They continue to make sure […]
Read More....
---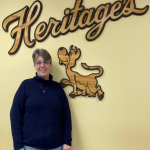 Betty always goes out of her way to help others. No matter what you ask her to do or when you ask her to do it, she says yes without hesitation. In her position, she often has a lot to juggle at one time, but Betty manages to do so with grace and poise. For […]
Read More....
---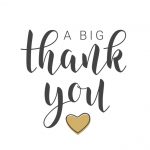 Jennifer is always dependable, helpful, and friendly. She does an amazing job as our bookkeeper and purchasing. She is always willing to pitch in wherever and whenever needed. Jen is a great asset to our team. Congratulations Jen!
Read More....
---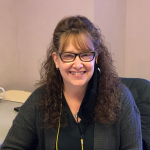 Tammy Flood has been part of the Wholesale Team for almost 10 years now. She is pleasant and helpful; she goes above and beyond to assist anyone in need. She keeps wholesale moving along by checking every store's returns and handling our customers' (both Dairy stores and outside) accounts. Thanks, Tammy, for all your hard […]
Read More....
---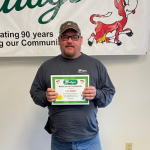 We are truly lucky to have Lou Mayo in our service department. He is one of the guys you can always count on to keep all our equipment working. Lou Mayo goes above and beyond daily and is always there to answer the call when the stores are in need. He has proved on many […]
Read More....
---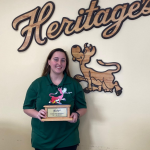 Andrea is the first face every new hire sees when they come to Magic Class. She sets the foundation for training and development at our stores. She gives us feedback on how new hires are progressing in the training program and offers insight on how they each can succeed in the workplace. Andrea has truly […]
Read More....
---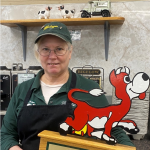 Kathy has had many obstacles to overcome in the last year. In addition to the Covid crisis, for over 4 months, there was roadwork happening outside of her store, which completely blocked the entrance. The only way anyone could get into the parking lot was thru the golf course behind the store. Despite these challenges, […]
Read More....
---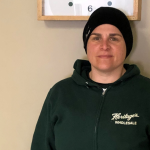 Jennifer Gaimari has been a CDL driver for Heritage's wholesale team since March 2019. Jen is a hard worker and is always ready to help wherever needed. No matter what the weather or the day brings, Jen always brings a positive attitude. She is loved and appreciated by everyone at the stores on her Cape […]
Read More....
---