Community News
---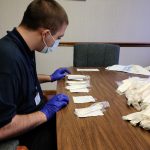 The Abilities Solutions School to Career Program has partnered with Heritage's Dairy Stores for more than 10 years. The students participate in workplace readiness training at several Heritage's Dairy stores, including its Wholesale and Human Resources departments. At the Heritage's Dairy stores, the students restock shelves, clean the coffee bar, windows, sweep and take trash […]
Read More....
---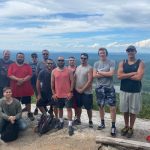 Heritage's supports Arise Addiction Recovery, Inc in its mission to help those struggling with addiction. Addiction has long-reaching effects on our lives, families, friends, co-workers, and communities and there is both help and hope for those that struggle. Here is the story of Paul Trovarello, South Jersey native, former Heritage guest, and Director of Arise […]
Read More....
---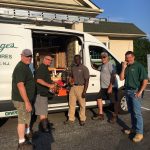 Our heroes don't wear capes and only wear masks when needed. Since the beginning of the pandemic, Heritage's Service Department has worked diligently to keep our team members and guests safe. They regularly sanitize our stores air/ventilation systems, and sanitize store fronts by pressure washing and fog-spraying a virus killing solution. Much thanks and appreciation […]
Read More....
---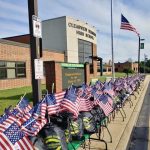 Our 2020 high school seniors experienced a much different spring because of the pandemic, missing senior trips, proms, and normal graduations. Area high schools worked hard to make the most of the situation for their seniors by putting together schwag bags and baskets loaded with goodies donated by area businesses. Heritage's was blessed with the […]
Read More....
---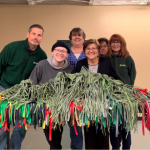 The COVID-19 pandemic has certainly changed and challenged what we use to identify as normal. In the midst of the state of emergency & ever-changing guidelines, Heritage's needed to outfit all of our employees with face coverings in a weeks' time. Our HR department purchased fabric and put together a team to hand-make masks. It […]
Read More....
---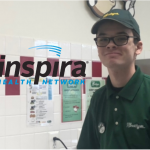 On three separate occasions in late March and early April, Heritage's stores near the new Inspira Hospital joined numerous local businesses and individuals in providing meals to frontline healthcare workers. Organized through the Inspira Foundation, this assistance demonstrated our appreciation for caregivers assisting our community members impacted by the COVID-19 pandemic. Here, our Woodbury-Glassboro Road, […]
Read More....
---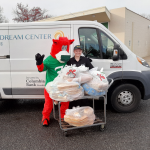 As one of Heritage's many community partners, the South Jersey Dream Center has been on the front lines of feeding families impacted by this pandemic. On several occasions, Heritage's has been able to provide milk and other food products to sustain the Center's programs. "It's an honor to partner with South Jersey's own Heritage's. You […]
Read More....
---