Rose Stark – September 2021 Manager of the Month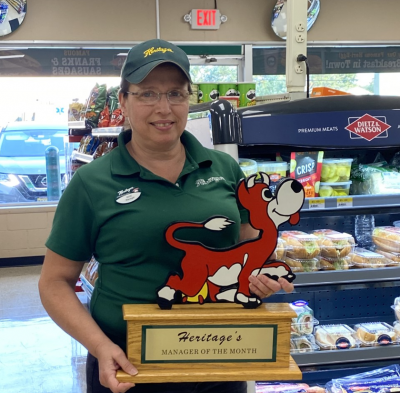 Rose Stark was placed into store #13 the first week of July 2020. The store had about five employees and was extremely short staffed and was losing hundreds of dollars in cigarettes and cash. This store's situation wasn't good. We were in the middle of the pandemic, and it was going to be a challenge to say the least. When Rose joined the team, it didn't take long to realize that we hit the jackpot!
Extremely detail-oriented and an excellent communicator, Rose took control and went into action and improved store conditions immediately. By September, Rose hired and trained an entire team, eliminated the cig and cash shortages completely and began training her first general store managers (GSM). Shortly after, she promoted 2 more GSMs.
She recently became a training manager for the company, training an assistant manager and helping with staffing issues in several stores throughout our district and others. All store financials are within company goals and sales are steadily climbing.
We're so thankful to be given the opportunity to work with Rose and are super happy with her and store 13!
Congratulations Rose! You're a rockstar! Thank you for all your help, hard work and dedication!