Danielle Burmylo – September 2021 Assistant Manager of the Month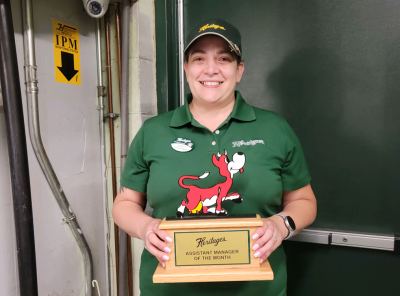 It is a pleasure to nominate Danielle Burmylo to receive this award.
Danielle is the ultimate team player. She has helped many stores throughout our district, during tough times. She takes full responsibility to get the job done in stores that she has helped; whether it is hiring new employees, working them through their training, managing standards, or completing management tasks. She does meaningful work. Recently she has been charged with managing store #8 and is doing an awesome job.
Thanks so much for all you do Danielle!