October Magician of the Month – Lisa Barrow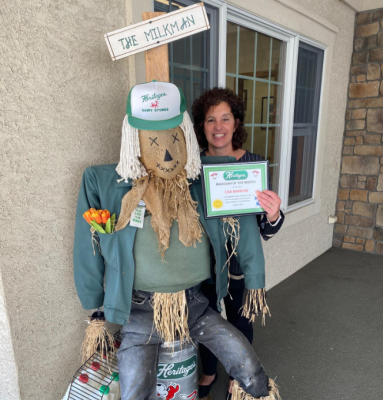 Her co-workers describe her as "someone who truly cares about our employees," as "always extra helpful," and as "the first to volunteer her time and last to leave the event." These and other complementary comments make Payroll & Benefits Coordinator Lisa Barrow a true 'bleed-green' Heritage's employee and October's Magician of the Month!
In her official capacity, Lisa diligently works to make sure everyone gets paid accurately and on time. A 'behind the scenes' key player who also manages benefits, taxes, and other critical reports, Lisa makes payroll her top priority and goes above and beyond her position description. As an example, Lisa came in on her vacation day to run payroll so that she could lighten her co-worker's load.
Through the recent adoption of the PDI Payroll system and other network setup changes, Lisa demonstrates her ability to not only manage change well but also to embrace change. Heritage's proudly spotlights Lisa, and her coworkers join in to praise her for all she does for the company.