November 2020 Magician of the Month – Patti Stout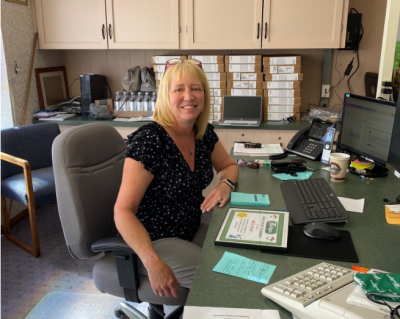 Patti Stout is the epitome of what Heritage's MAGIC is all about. As technology manager, Patti is always available to help team members and guide them step by step through any technological issues. She approaches any problem that arises with patience and positivity, and if she does not know the answer, she takes the time to find it. She isn't afraid to jump in and learn how to do new things, and in most cases, she finds a quicker, more efficient way to get the task done.
Patti displays a high level of professionalism and expertise in her position. No matter the stresses she experiences on a daily basis, she's always cheerful, goes above and beyond to help others, and is a fantastic teacher and supervisor! Her team feels "lucky to have the opportunity to work with her" because she "makes it a pleasure to come to work every day!"
Congratulations Patti! We're so grateful to have you as part of our Heritage's team!