Lisa Barrow – February 2022 Magician of the Month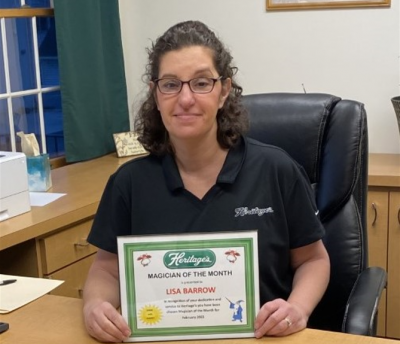 Lisa Barrow deserves to be Magician of the Month because the word "No" is not in her vocabulary. She is the first to offer her help in anything to do with Heritage's. She is positive and always steps in when needed, not only in her daily job but also in our stores.
She has covered shifts on many occasions, mostly on her days off and has offered to cover a shift even before she is asked.
Lisa is truly the example of MAGIC. She sets a high standard and leads by example. Each week when staff have questions regarding, overtime, hours, vacation time etc. she is always available and prompt.
Also let's not forget that she is a constant sounding board and help to "Big Daddy". She should get this award just because of her ability to help Sr. out all the time, no matter the time of day or night.
Lisa, we truly appreciate your hard work and dedication. Thank you for all that you do!