January 2021 Magician of the Month – Maria Schaffner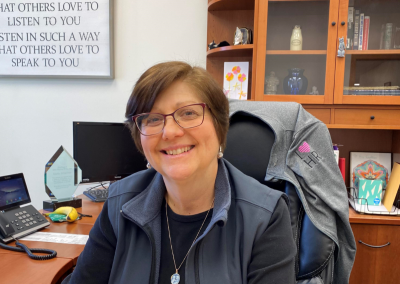 Since the beginning of the pandemic, Maria Schaffner has kept up with CDC guidelines and local health department directives, and worked with operations to consistently communicate essential information regarding Covid-19 to our employees, and to implement procedures to keep both our guests and employees safe. Most do not realize the amount of additional work that goes into these pandemic safety efforts such as daily calls about the virus, all day and night, seven days a week, yet Maria handles this task with grace.

On the Wuhan front, December proved to be the most challenging so far. With the uptick in cases locally, Maria worked in tandem with operations & health departments to give direction that keeps us safe with minimal disruptions, all the while making sure our Christmas cards were created and distributed, as well as coordinating our holiday luncheons both here at the office and at wholesale.
Maria, we appreciate you being the point-person for these newly added challenges that we face. You're doing a fantastic job.

Maria is Magic!