Jamal Jones – April 2023 Wholesale Magician of the Month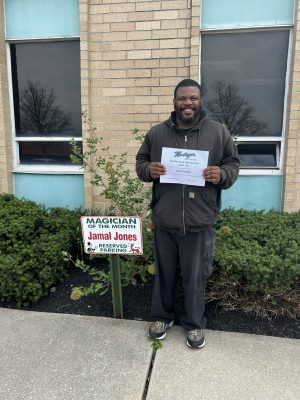 Jamal Jones is a CDL driver and works with our back up drivers, training them on the Dairy Store runs. He is a hard worker and always very helpful and kind to his coworkers. When Jamal finishes his runs, he helps pick and checks milk for the milk room workers.
He has a winning smile and pleasant personality, always making people laugh. Jamal is a true blessing to work with.
Congrats, Jamal! Thanks for all you do.