Heritage's Raises $20,000 for Ranch Hope Through "Round-Up" Program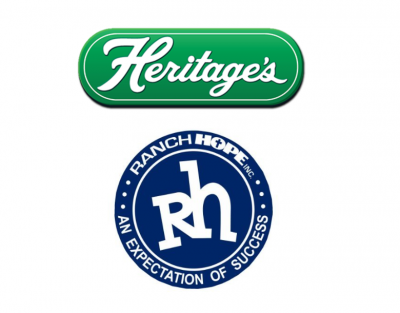 One behalf of Ranch Hope, we extend a hardy "thank you" to our Heritage's employees and customers! Because of your generosity, we not only achieved this year's Round Up goal, we doubled it! The $20,000 donation, raised by your contributions and further rounded-up by Heritage's, will be used towards the organization's summer work study program. The program provides Ranch Hope's young residents the opportunity to expand their knowledge, learn invaluable skills, and prepare for a future beyond their time on the Ranch.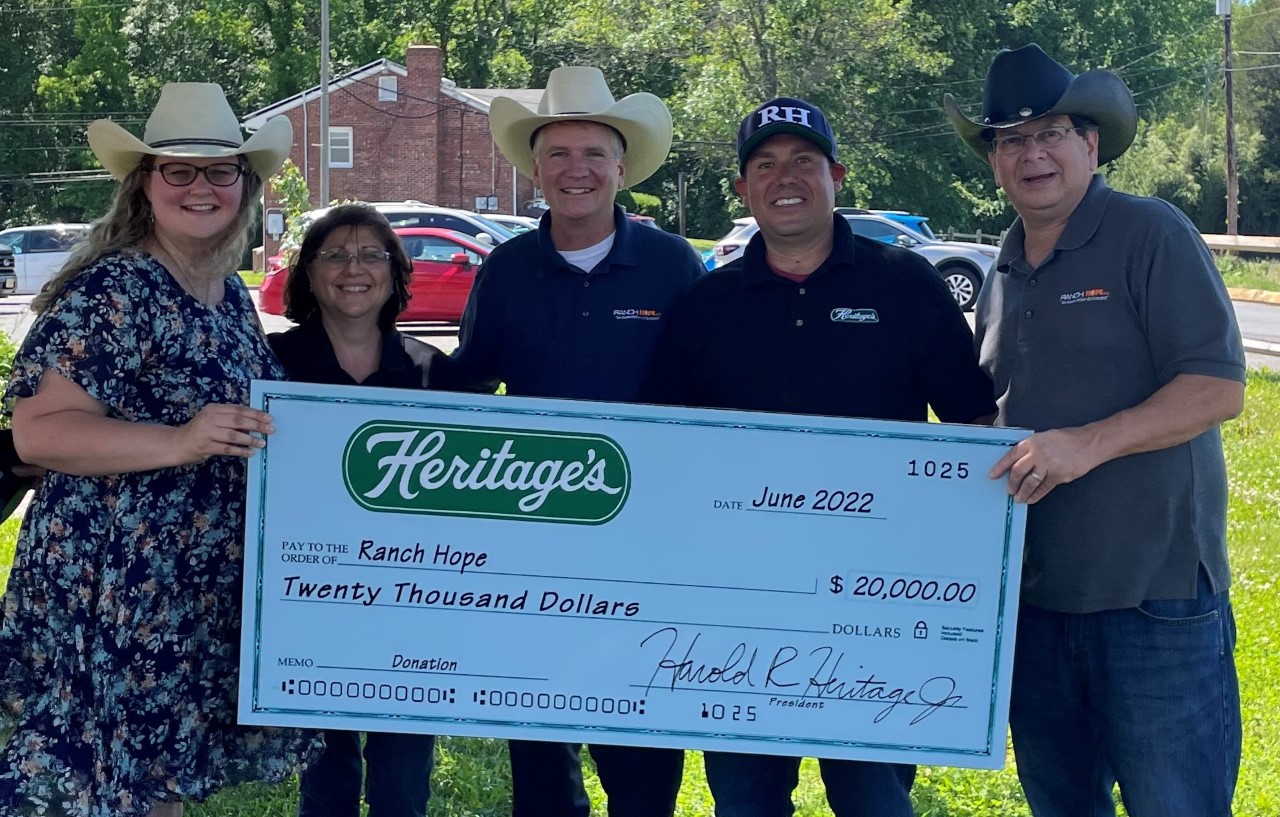 Pictured (left to right) celebrating this year's Round Up outcomes are Ranch Hope's Marketing Manager Elizabeth O'Donnell, Heritage's Director of Human Resources Maria Schaffner, Ranch Hope's CEO Dave Bailey, Jr., Heritage's President Skeeter Heritage, Jr., and Ranch Hope's Director of Development Howard Hirsch.