Heritage's Raises $20,000 for Arc of Gloucester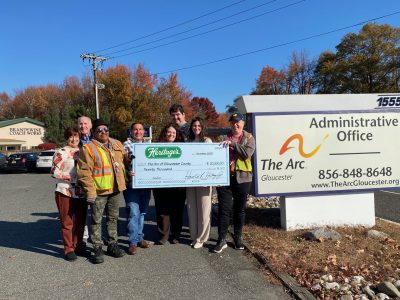 During the month of October, Heritage's hosted a round-up fundraiser for the Arc Gloucester, a community organization that empowers individuals with intellectual and developmental disabilities and their families to achieve their highest potential through advocacy, education, and quality services.
Thanks to the generosity of our awesome staff and guests, this week we delivered a check to The Arc Gloucester for $20,000 in support of their great cause. A huge thank you to everyone involved in making this a success.