Zac Mayo – October/November – Assistant Manager of the Month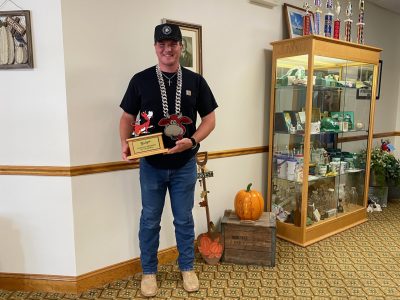 Let's take a moment to recognize and celebrate one of our outstanding team members, Zac Mayo!
Zac's journey with us began over six years ago as a Team Member at our Elmer location. Through hard work, dedication, and a relentless pursuit of excellence, he has climbed the ladder to become the Assistant Manager of our Glassboro location.
But that's not all! Zac's commitment to personal growth is truly inspiring. While managing a store and ensuring our customers receive the best service, he's also pursuing his dream of becoming a teacher. We're excited to share in Zac's journey as he balances store management and his pursuit of a teaching degree. We have no doubt that he will achieve great things in both areas!
Congratulations, Zac Mayo! Your hard work, determination, and passion for personal growth are truly commendable, and we're proud to have you as part of our team. Keep reaching for the stars!