Janelle Zee – October/November Manager of the Month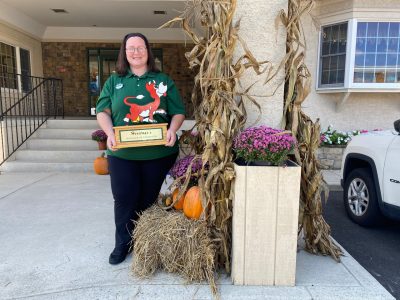 Today, we want to shine a well-deserved spotlight on an incredible member of our team, Janelle Zee!
Janelle's journey with us has been nothing short of inspiring. With dedication and unwavering commitment, she has dedicated over 5 years of her career to our company. She started as a Team Member and embarked on our Career Path, proving that hard work and determination truly pay off.
For the past 3 years, Janelle has taken on the role of a manager, and for almost a year now, she has been leading the way as the manager of our Gibbstown location.
What truly sets Janelle apart is her relentless work ethic and her unwavering dedication to the well-being of our guests and employees. She consistently places their needs and concerns at the forefront of all her decisions, creating a positive and thriving environment for all.
Janelle Zee, your hard work and commitment to our company's values do not go unnoticed. You are an exemplary leader and a true asset to our team. Congratulations on your incredible journey and the impact you continue to make!