Willie Adams – October 2021 Magician of the Month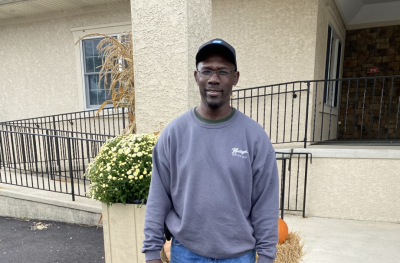 I would like to nominate Willie Adams for Magician of the Month. Willie quietly goes about his business every day to ensure the stores and all company assets are up and running. If anyone is ever out of the office or needs a day off, Willie will handle any of the issues that come up. A few months ago, Willie was working at Store 17. He had just finished up his work there and was sitting in his van getting ready to go to his next stop when he hears the back door open…the light comes on and then the door slams. He looks back to see a young kid running across the parking lot with his tool bag that also has his tablet inside. With hesitation, Willie jumps out of his van and gives chase on foot. After about two blocks' Willie realizes that he is never going to catch this kid and calls the police. Giving the police a good description, the perp is apprehended a few blocks away.
Needing more evidence, the police asked for video from the store's exterior cameras. Upon reviewing the footage, we found out that only minutes before he stole from Willie, the perp also stole from a vendor's Van while the driver was inside the store making a delivery. What Willie did that day was extremely brave, and doing so not only helped our company, but one of our trusted vendors. Thank you, Willie, for always going above and beyond for the team. We truly appreciate you!