Proud to Partner with South Jersey Dream Center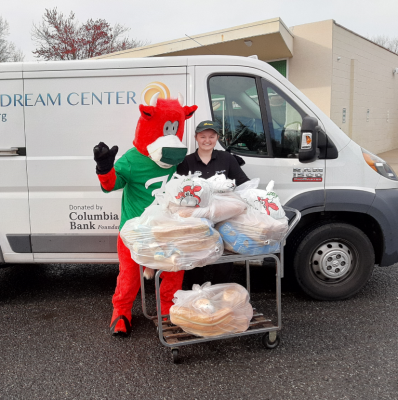 As one of Heritage's many community partners, the South Jersey Dream Center has been on the front lines of feeding families impacted by this pandemic. On several occasions, Heritage's has been able to provide milk and other food products to sustain the Center's programs. "It's an honor to partner with South Jersey's own Heritage's. You are a TRUE neighbor in your local communities. Thank you or supporting the families we serve," shared Natalie Fortunato, South Jersey Dream Center's Executive Director.
South Jersey Dream Center Food Rescue: Besides our recent food drive, Heritage's has partnered with the South Jersey Dream Center in a Rescuing Food initiative. Food such as sandwiches and rolls, that would otherwise be thrown out is frozen, saved, and picked up weekly from our various locations. SJDC then delivers rescued food to local food banks, senior citizens centers, homeless centers as well as Rowan University Food Pantry. This is a great partnership in which we can help feed many South Jersey residents with the hope of breaking the cycle of hunger.