Magician of the Month – November 2022 – Betty Ann Staab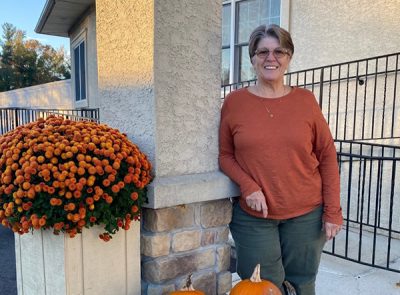 Betty is the all-around employee that you can go to, and she will make your request happen. She keeps the office clean and coffee hot! Everything she's asked to do she does with a smile and a can-do attitude, and most of the time she completes the task within the hour. She is a valued member of the HR team but more importantly she is a valued member of the Heritage Team. Many of us would not be able to do our jobs without the help of Betty. We look forward to seeing her every day!
Betty is always willing to help with anything that needs to be done in the office; Starting with setting up for the Fall Festival, making packets for the Managers meetings, and supplying any forms that the stores request.
However, most of all, she made sure that Artie, our company cat, always had a fresh litter box and stepped up for the task of taking Artie to the vet. She loved Artie even though Artie did not show it back. Artie threw up on her desk, scratched her numerous times and peed and pooped everywhere. Betty always cleaned it up. Thank you, Betty, for all you do for the office and for Artie.