David Little – April 2022 Magician of the Month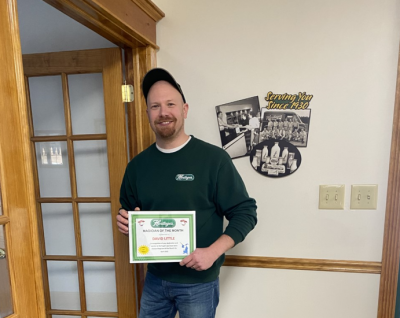 Davis Little is a pleasure to work with. He always has a smile on his face and a kind word to say. Our store managers rave about how he is always willing to help them out in their stores.
"He just stopped by my store to do his regular check-in on my marketing stuff, and since today is my heaviest day of deliveries with Coke, Pepsi and Dietz and Watson, he volunteered to help me put away some of the 130 cases of coke products that just got delivered….every time he is here, he always asks how he can help me and what he can do to make my life a little easier and it is more than appreciated."
Dave, thank you so much for always going above and beyond. You are truly an invaluable member of our Heritage's team.