Feeding Body and Soul with Thy Kingdom Crumb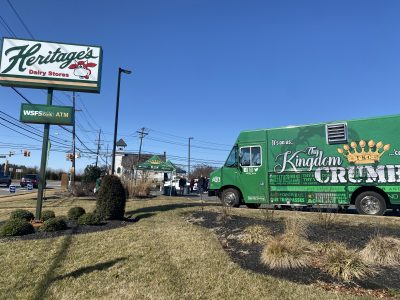 On Saturday, February 18, Heritage's proudly hosted Thy Kingdom Crumb's food truck at its West Deptford store as the ministry kicked off its 2023 initiatives. Thy Kingdom Crumb exists to demonstrate the love of God and to infuse His hope by feeding all people and uplifting communities. The well-attended event was successful in feeding bodies and souls. More than 120 guests enjoyed high-quality meals, featuring Philly cheese steaks and Caesar salads.
To learn more about Thy Kingdom Crumb, visit https://www.tkctruck.org/.