Heritage's Famous Subs
Heritage's famous subs are sure to satisfy appetites of all sizes. Heritage's subs come in 4 sizes: The colossal Hercules sub which is a whole sub; our signature sub, The Heritage, served as half a sub; The Super6 sub served on a long roll, and The Mini served on a club roll.
All our subs are made-to-order and come with ample freshly sliced meat and cheese of your choice, fresh produce, your choice of fixings all served on a freshly-baked Liscio roll. Try our ever-popular Italian sub or choose from our wide variety of meats and cheeses to craft the sub that fits your taste and hunger. Whether it's turkey, roast beef, ham, mixed cheese, tuna salad, or a veggie sub, the possibilities are endless. Between our preparation methods and fresh quality ingredients, you will taste the difference.
Heritages Subs Come in 4 Sizes
Mini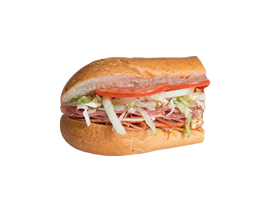 Super 6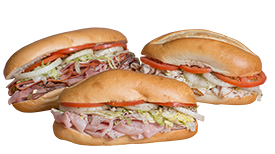 Heritage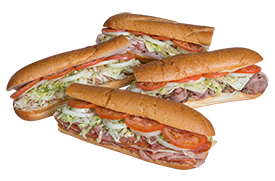 Hercules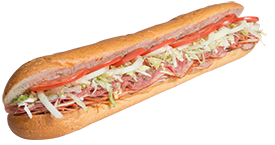 Our Varieties Include:
American
Italian
Ham & Cheese
Cheese
Roast Beef & Cheese
Turkey & Cheese
Tuna Salad
Chicken Salad
Veggie